Pin-up: Secrets Of Makeup And Unique Style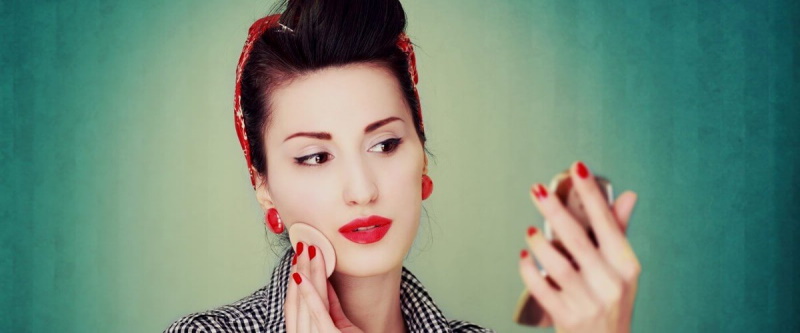 Are you looking to discover the secrets of Pin-up makeup and style? Step inside this blog post, where we reveal the tips and tricks to create that perfectly seductive look. From retro hairstyles for curly hair, using bold eye shadows for a dramatic effect, all the way down to finding shoes to match your outfit – it's all here! So keep reading and get ready to transform yourself into a classic beauty like never before.
Pin-up makeup secrets
A simple and pleasant way to add a new touch to your image is to create makeup in the spirit of the 40s and 50s. Classic pin-up makeup implies seductive bright lips, rosy cheeks, and an expressive look. To emphasize the eyes and make the look irresistible, use eye shadow and draw spectacular arrows, striking on the spot with one glance! Juicy lips of saturated shades, as if created for kissing, will make your image even sexier, and cheeks, decorated with a girl blush, look gentle and fresh. Complete your look with a couple of drops of Eau de Parfum, which will envelop you in a magnificent train, and voila, you are the epitome of femininity in pin-up aesthetics!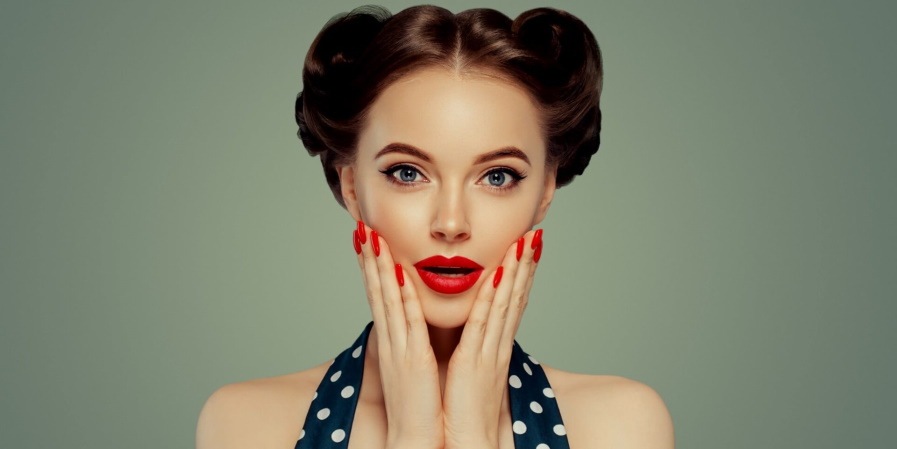 Silk skin is the best weapon of beauty
Start your day with a shower or bath. It will make you feel good and have more energy for the day. Exfoliation is also important for your skin. It means getting rid of dead skin cells so new ones can grow. For example, after you shave your legs, they will be smooth if you exfoliate first. Pin-up models always have great smiles. The best way to look confident and natural is to smile too.
Hair that stands out
When talking about hairstyles, Pin-up is all about volume and texture. Whether you have long or short hair, there are many ways to get those classic curls for a timeless look. If you want to make your hair curly, use rollers. For curly hair, add some serum and use a curling iron. Dry shampoo will help you create dizzying curls. You can also try special styling products and curlers with a large diameter. Finally, decorate your hair with fresh flowers, a bow, or a bright scarf, securing it with hairpins.
The perfect shoes
For the final touch, find some vintage-inspired shoes that will complete your look. High heels were popular during the 1940s and 1950s, so don't be afraid to go bold with your choice. Choose shoes in classic cuts like oxfords or pumps, or add some edge with vintage-inspired platforms or ankle boots.
Once you have all these elements, you can take on the world as a classic Pin-up beauty! So get out there and show them how it's done. Have fun, be confident, and flaunt your new look with pride.